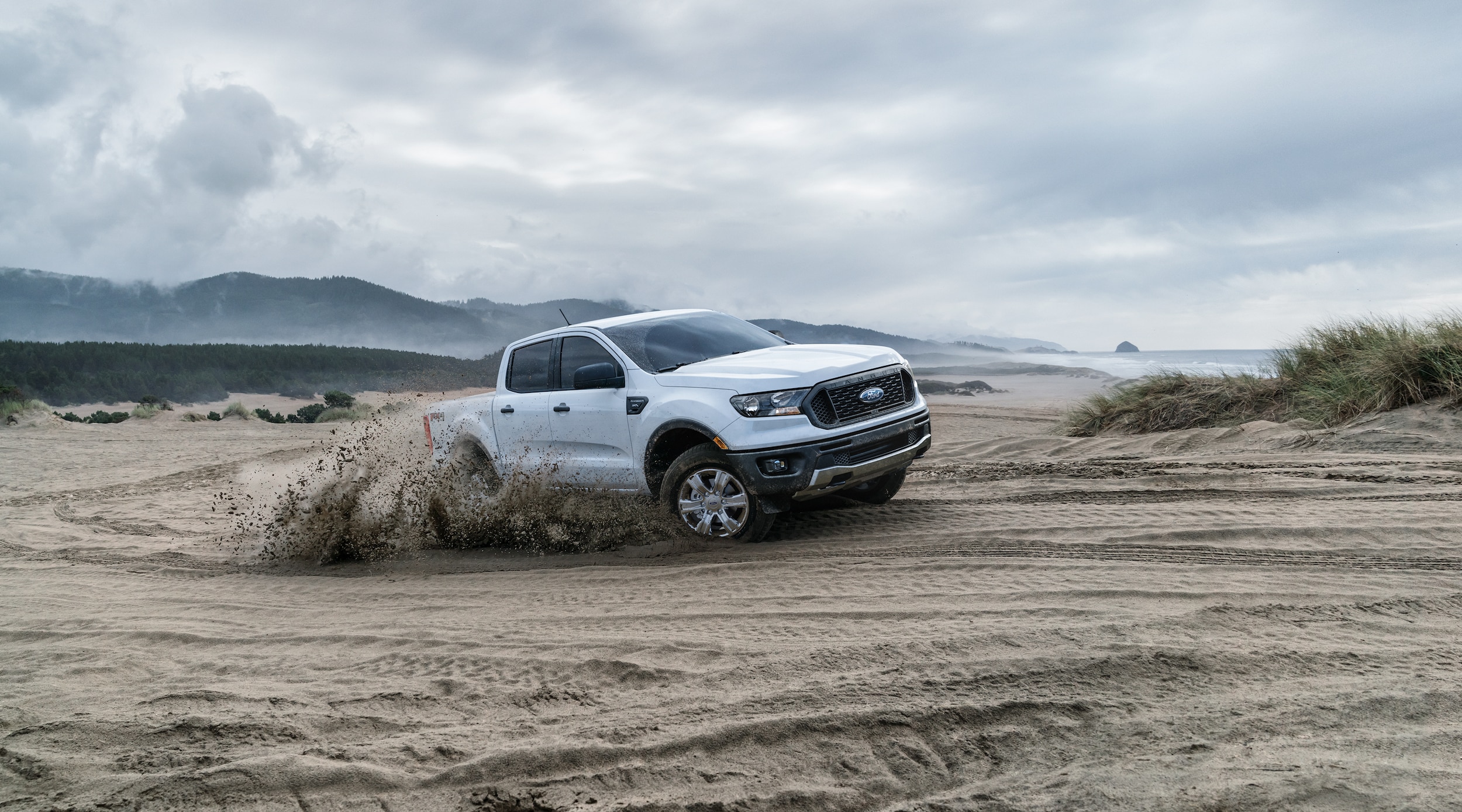 ?
If you are a Saginaw driver looking for your next adventure ready truck, look no further than the new Ford Ranger. You'll be equipped with Ford's latest technology features, a robust engine and cutting edge style features. The Ford Ranger is for adventure enthusiasts who find their weekends venturing off the beaten path. To learn more about all the new Ford Ranger has to offer continue reading.
Terrain Management System
The terrain management system in the new Ford Ranger allows you to choose from a total of four selectable drive modes to match the terrain or weather conditions you are driving in. The modes available to you in this system are normal, grass/gravel/snow, mud, and sand. All of which provide you with the correct amount of traction to get out of any slippery situation.
Off-Road Cruise Control
The off-road cruise control benefits you greatly when you are hitting the trails by using driver-activated technology that allows you to set the cruise control for slow and steady speed. By setting the low-speed cruise control, you can easily concentrate on the obstacles and terrain around you, so you make it out of the trail safely and easily.
Traction
The enhanced traction in the new Ford Ranger works by activating the electronic-locking rear differential, which in return locks the axel for both wheels at the same time. By doing so, you will get an extreme amount of traction that will take you just about anywhere that you want to go with your family and friends. All you have to do is activate the system and watch as your Ranger hits all the best trails in the Bay City area.
Towing
The new Ford Ranger comes with a standard EcoBoost engine that pushes out an insane amount of horsepower and torque. With the power from this engine, you are given an excellent amount of towing capacity to haul your work equipment or ATV's without any hassles. This means, when you are hitting the trails and someone gets stuck, you can easily get them out by hauling them out with the towing capacity provided to you by the EcoBoost engine.
The Ford Ranger is now available at Wilson Ford Lincoln. This new truck is ready for you!