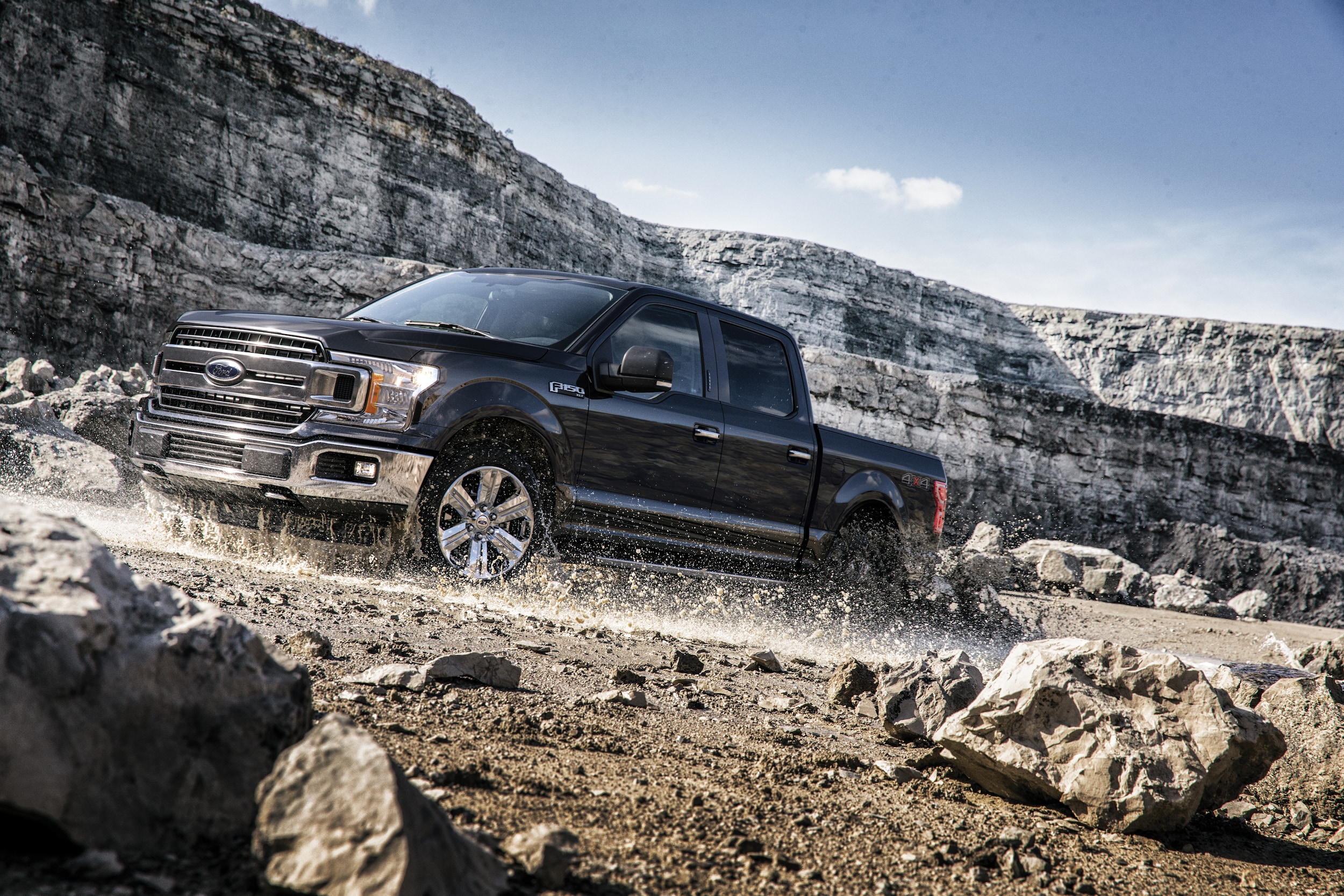 ?
If you are looking for a full-size pickup and considering a Ford F-150, you probably already have plenty of things to haul around Bay City. The new Ford F-150 is a legend on the job site, on the streets, at the loading dock and the boat dock. But have you ever thought about the things you might get to haul in a new F-150? To learn more about all the Ford F-150 has to offer continue reading.
Why Buy a Ford F-150
With class-leading towing capacity, it might finally be time to get that new boat. The Ford F-150 standard powertrain package brings enough bottom-end torque to get that extra-large load rolling.
Upgrade to the full V8 and match it with the 10-speed transmission and you could think about upgrading from the skiff to the cabin cruiser, too!
If you pull around a trailer all week, take the weekend and get some use out of the F-150 truck's eight-foot bed and extra-strong suspension. That four-wheel ATV you've been eyeing. It'll fit just fine.
And let's not forget, sometimes "hauling" means carrying precious cargo of the humankind!
With seating for up to six, the F-150 might not be big enough to carry the whole soccer team. But you could take along the midfielders and the goalie, no problem.
And with Ford Co-Pilot360 technology and available safety packages, you can keep them connected and safe all the way to the game and back.
If the kids give you a rough time about getting lost on the way to last week's game in Saginaw? No sweat. Ford's onboard navigation will put you right in the parking lot.
Besides, if they keep it up, you can always just crank the volume on the available Bang & Olufsen audio system and drown them out with some Kid Rock.
All teasing aside, Ford wouldn't let you haul anything, let alone those soccer players if you weren't surrounded by the industry's best technology.
From pre-collision assist and emergency braking to lane-keeping support, the Co-Pilot360 has your back all the way.
There's almost no limit to the number of things you can haul in the new F-150. But peace of mind is probably the most valuable of them all.
Test drive the versatile, powerful F-150 at Wilson Ford Lincoln in Saginaw today.