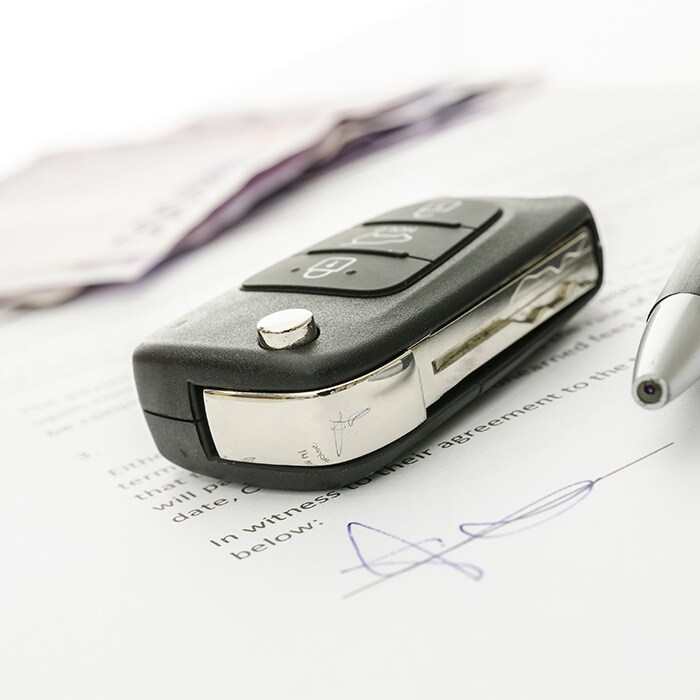 ?
Buying a car can sometimes feel like an expensive and complicated process. Even after you've found a car you like, you will need to think about prices and taxes and the lease and loan deals you can afford.
If you have found a car but you are worried about how much it costs and your monthly payments, follow along below for help:
Step #1: Figure Out Your Budget & Stick to It
Before you drive down to the lot to see the car you're interested in, we recommend you sit down and work out a budget. This will help you figure out which monthly payments you can afford.
After this, we recommend you use our Equifax credit score estimator tool to get a feel for what your credit standing is. This will come into play later when a finance representative goes over the lease and loan deals you qualify for.
The most important thing to remember is that a trusted dealership will never pressure you into payments you can't afford. Certainly at Wilson Ford Lincoln, we listen when you give us a range, and our finance department will work hard to find you a deal that fits within it for your comfort.
Step #2: Ensure the Quality of the Vehicle
Each vehicle in our inventory has been thoroughly inspected for quality and has had any parts that needed fixing, replaced. To give drivers added assurance, we offer autocheck reports and additional information by request.
Our certified pre-owned vehicles have undergone an even more intensive multi-point test and come with added warranties so you can be sure of its value.
Technicians on our lot are factory trained and work hard to make sure our cars run as safely and smoothly as possible, but if you would like to bring your own mechanic along, we would never complain. We want you to be as comfortable as possible with your next vehicle before you drive it off the lot and we want you to be confident you are getting a fair price.
Step #3: Don't be Afraid to Ask Questions & Stand Your Ground
Because we are confident in the quality of our vehicles, and in our customer service, we will never treat you with anything but respect. If you have questions about a specific car in our inventory, or if you are trying to get more information about pricing, deals, or financing steps, please ask at any time during the process.
We never want you to feel pressured, stressed, or confused, so if you encounter any problems or would like to speak candidly about pricing and your budget, we want to know.
Want More Tips? Get in Touch!
For more tips on how to find value in a used car inventory or how to negotiate on price, please don't hesitate to reach out and call our sales team. We look forward to hearing from you!