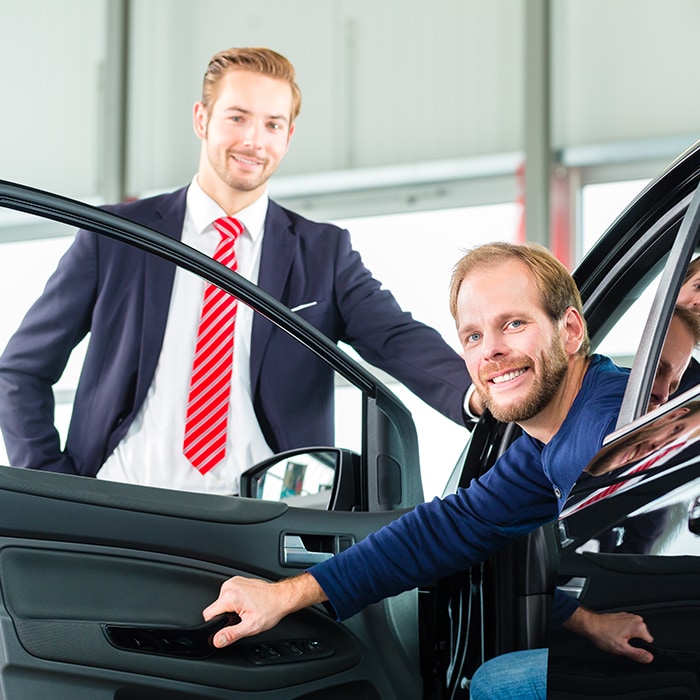 ?
Buying a car can be a stressful and complicated process at times. At Wilson Ford Lincoln, we try our best to make things as organized and straightforward as possible. If you are in the market for a used car, and you're wondering how to sort the cream from the crop, follow along with the steps below:
#1: Browse All Used Inventories
If you're looking for pure bargain, check out our under $15,000 inventory. Here you will find a selection of vehicles in a range that tops out at $15,000. These vehicles range in age, mileage, and brand, but they all come with an AutoCheck report for quality assurance.
For mid-range used vehicles at an affordable price, browse our general used vehicles inventory. While the cars in stock here may change, you can often find reliable used Chevrolet cars like the Chevrolet Equinox, used Ford vehicles like the Ford Focus, used Lincoln vehicles like the Lincoln MKZ, and more.
The highest quality we offer in our used car selection is with our certified pre-owned options. Vehicles in this inventory have undergone extensive multi-point tests and fix ups in our service center (if necessary) so that they look and run like new. They also often come with added and extended warranties.
#2: Come for a Test Drive
Once you've found a vehicle you are interested in, we encourage you to make the trip to our Saginaw lot to see it in person. While you are here, you can ask a sales representative for a test drive so you can get a better feel for how the car drives, which features are helpful (or available), and picture yourself owning it.
#3: Speak to a Finance Expert
When you are ready, we can set you up with a member of our finance team to go over the lease and loan options available to you. If you would like to get a head start and save yourself time and effort in the dealership take advantage of our online tools like the credit estimator, the trade valuation tool, and even the online credit application.
If you have any questions on how to being the financing process or you would like help with any of the tools or forms, please call our main line and ask to be transferred to finance.
Need Help?
For additional information on our used vehicle inventory, the car buying process with us, or anything else, reach out to our sales team and we'd be happy to sort you out.